First virtual Space App Camp 2020
Congratulations to the winner of the ninth edition of the Space App Camp!
This year, an app called QUIFER took home the top prizes at the virtual Space App Camp.
The Spanish team was announced this year's winner and not only did they take home the top prize but also won the special agriculture challenge, in the honour of former ESA employee Luigi Fusco.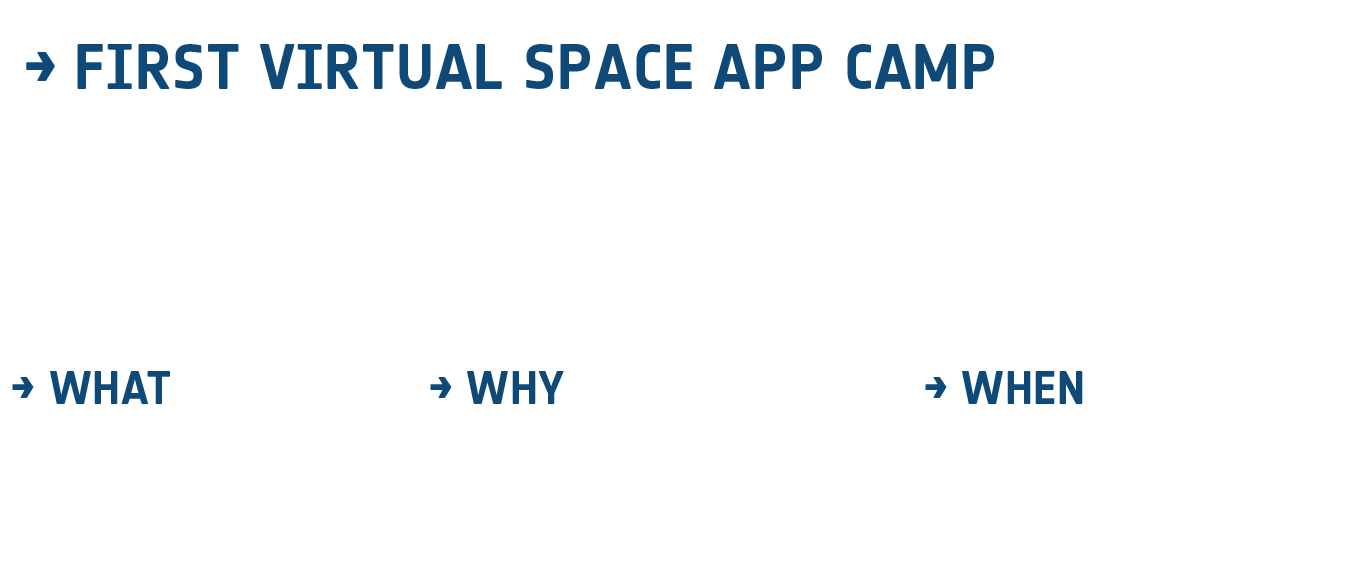 Huge amounts of data from space, the kind produced by the European Earth observation programme Copernicus and its fleet of Sentinel satellites, offer countless opportunities in connection with mobile applications. The Space App Camps bring programmers together to develop creative and innovative apps that make Earth observation data – particularly from Copernicus – accessible to a wide range of citizens. This unique one-week event was initiated by ESA in 2012 and has since been organised by AZO Anwendungszentrum GmbH Oberpfaffenhofen and RAMANI.