First virtual Space App Camp 2020
Registration is closed!
The European Space Agency (ESA) invites developers, artificial intelligence and machine learning specialists to its free online Space App Camp. The ESA Space App Camp offers a virtual workspace to 20 dedicated developers: a comprehensive preparation phase and an 11-day virtual ESA Space App Camp, supported by Earth Observation, Artificial Intelligence and business experts. Interested students, researchers and developers are able to register here from 30 June until 14 August 2020.
This year, this virtual event will take place from 11 – 21 September 2020.
Please note: The registration phase has ended. All applicants will be provided with further information soon. In the meantime, if you have any inquiries about your application or the event, please get in touch with us!

What can be won?
Win up to EUR 3,100
Technical coaching from the Φ-lab on Artificial Intelligence for Earth Observation and free computing
A one-week visit to the Φ-lab in 2021 at ESA's Centre for Earth Observation (ESRIN) in Frascati near Rome/Italy including travel and accommodation
A unique Earth Observation support package worth approx. EUR 3,500 (including: technical EO data consultancy, 8 hours of Software Engineering services, access to a global network of EO experts in applied and technical fields, support from professional ESA business developers, e.g. to find launching customers, 4 seats for an online EO business development course)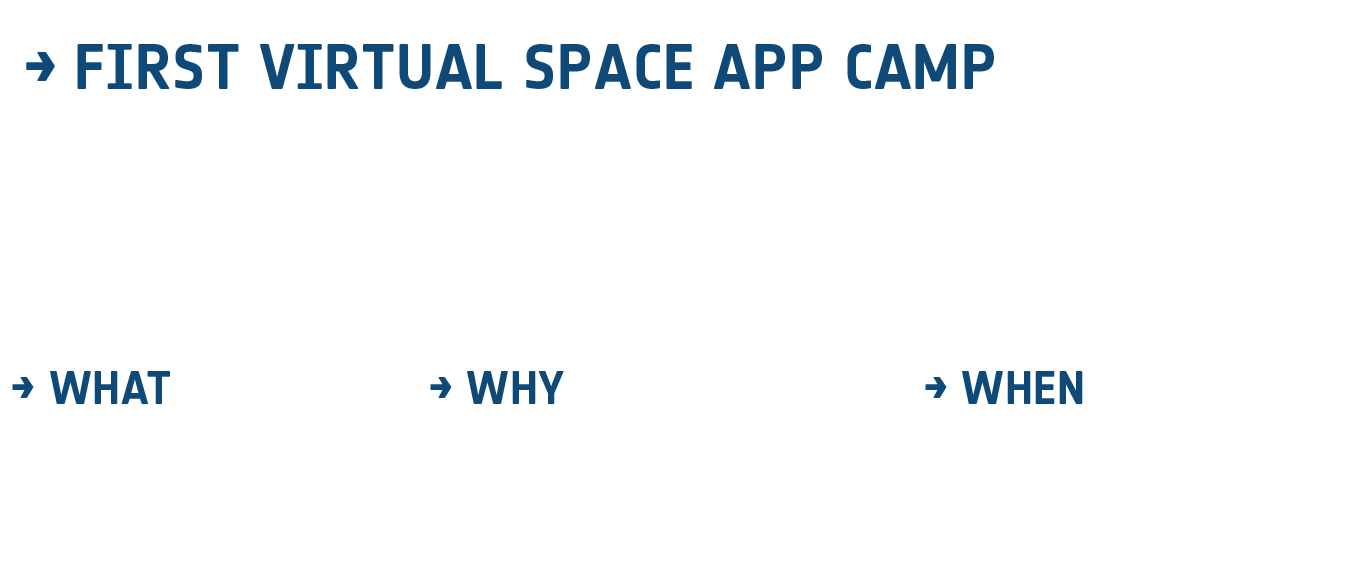 Huge amounts of data from space, the kind produced by the European Earth observation programme Copernicus and its fleet of Sentinel satellites, offer countless opportunities in connection with mobile applications. The Space App Camps bring programmers together to develop creative and innovative apps that make Earth observation data – particularly from Copernicus – accessible to a wide range of citizens. This unique one-week event was initiated by ESA in 2012 and has since been organised by AZO Anwendungszentrum GmbH Oberpfaffenhofen and RAMANI.